An Evening with Dr. Mike Hutchings of Global Awakening
Friday, January 10, 2020 @ 6:30 pm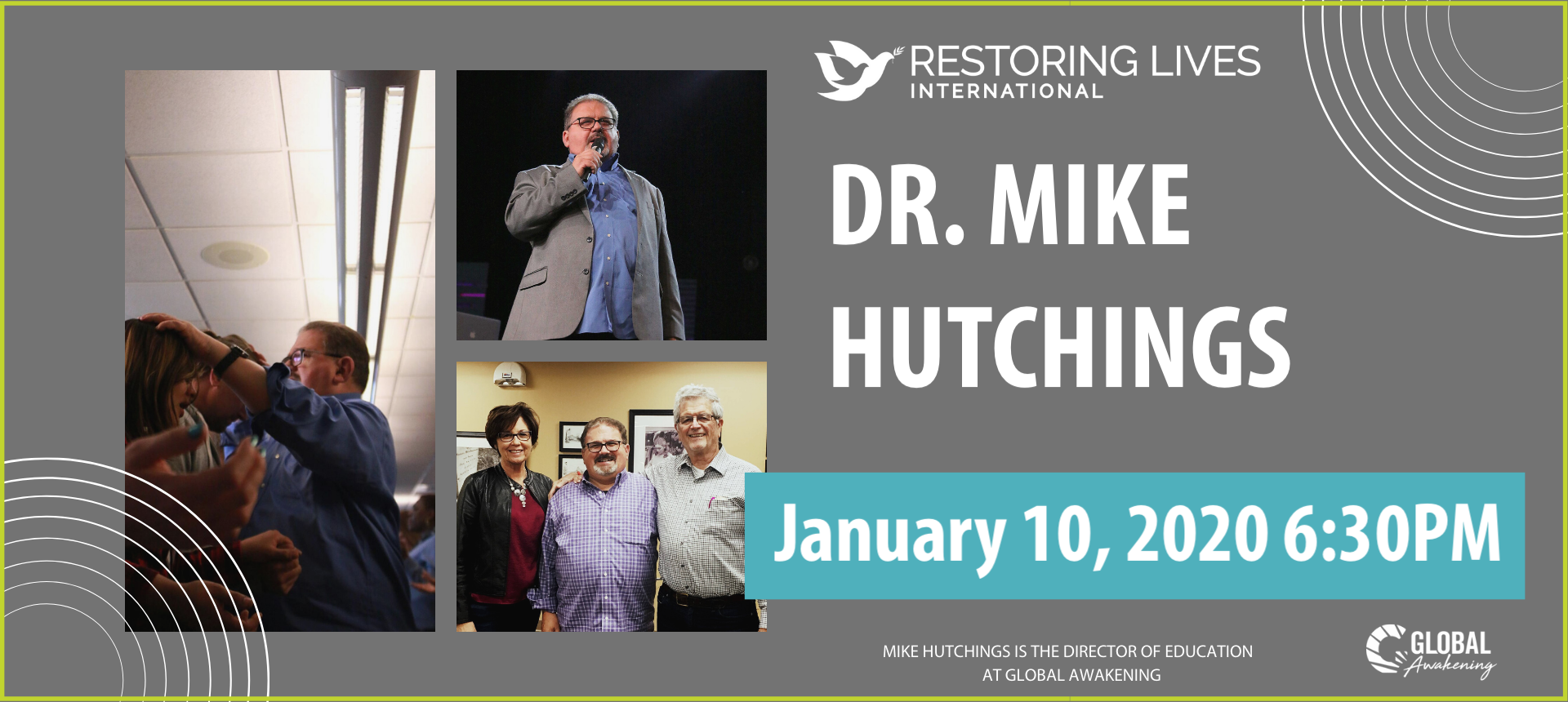 Dr. Mike Hutchings
, Director of Education for 
Global Awakening
 (
a Healing and Revival Ministry founded by Randy Clark
), Inner Healing Pioneer and Founder of 
God Heals PTSD
 will be joining Restoring Lives International at 
Sozo Loveland
 for an anointed evening of worship, teaching, and ministry!
This is a FREE event – with an RSVP required!
More about Dr. Mike:
Currently the Director of Education for Global Awakening, an evangelistic ministry in Mechanicsburg, PA. He directs Dr. Randy Clark's Global School of Supernatural Ministry and the Global Certification Programs. He is passionate about connecting pastors and leaders throughout the body of Christ to come together for transformation in their cities, and he strives to equip others to minister healing and wholeness to the world. He travels to churches and conferences near military bases in the United States, equipping churches to minister healing to those who suffer from PTSD. Mike also conducts weekend conferences on Kingdom Transformation and Transforming Revival. He has been married to his wife, Roxanne for 35 years, and has three children and five grandchildren.
READ >>> Dr. Mike featured in Charisma
WATCH>>> Testimonies of God Heals PTSD
Restoring Lives International is a member of the The Global Awakening Network, and blessed to have Dr. Mike as an Advisor and friend!
RSVP